---
ANNOUNCEMENT - AUGUST 10, 2020
Due to ongoing COVID-19 uncertainty and travel restrictions, EventWorx Corporation has made the difficult decision to reschedule Supply Change Expo.
We are grateful for the valuable feedback from our visitors, exhibitors and speakers requesting we reschedule the Supply Change Expo to October 26-27, 2021.  
All contracts & registrations will automatically be carried forward to the new dates.  If you have any questions regarding your contract, please do contact us at finance@eventworx.ca or by phone at (403) 971-3227.
Plans are underway for the one-day Supply Change Conference on October 27, 2020 themed "Supply Chain Lessons Learned During 2020". Check out supplychangeconference.com for information.
We appreciate the support our customers continue to show us and look forward to being of service to you. 
---
While large scale events may not feasible during these challenging times, we are pleased to offer a one-day Supply Change Conference.  Supply Change Conference will be limited in audience size, allowing organizers to provide a safe environment and focus on the health and well-being of our delegates, following the strictest government recommendations for events. 
The theme for Supply Change Conference: 'Supply Chain Lessons Learned During 2020'
Registration will be limited for the live event  is being planned.  For information visit supplychangeconference.com
---
The global supply chain network is changing at lightning speed.  With increasing competition and pressure to deliver goods faster and smarter, supply chain management needs to be ahead of the curve.  Be part of the #supplychange community during this two-day expo and conference.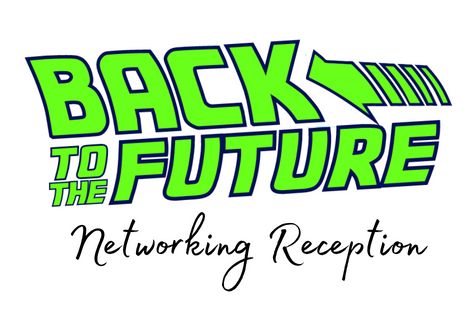 Great Ideas Start Here. 

Join the community  of supply change leaders
from across North America. Explore a treasure trove of take-aways from supply chain management sessions, and memorable meeting experiences.
Discover the trends, tactics, technology and trailblazers influencing global supply chains, and how it impacts your daily work (and home) life.
If you own, operate or work in a business, you have a supply chain and are part of others.
Supply Change Expo will provide a unique, hands-on, visual experience and showcase the system of organizations, people, activities, information and resources in the supply chain across all industries.
Over two days, the supply chain community will assemble with industry experts, change leaders and technology providers from dozens of industries across North America. Explore supply chain topics in short sessions and interactive education workshops, and unite with business owners, SCM professionals, transportation & logistics experts, and more.

Are you a Supply Change Leader?  
Supply Change Expo will feature suppliers with front-line technologies including robotics, machine learning, autonomous and unmanned systems, asset tracking, hydrogen and battery powered vehicles.  Encompassing the broader supply chain, the interactive Expo floor will include commercial real estate & land developers, warehousing, shippers, material handling, asset tracking, customs and more. 
Supply Change Expo is also helping to bring focus to diversifying Alberta's economy.  We look forward to promoting industries and regions that are growing manufacturing, logistics and distribution hubs throughout the province.  
 

• SPEAK      • SPONSOR      • EXHIBIT      • ATTEND
---
---

"Over the past decade, Rocky View County has become the hub for warehousing and logistics in Western Canada. We are proud to support the Supply Change Expo and put our 'shoulder to wheel' promoting investment attraction and diversified economic development in Alberta."
David Kalinchuk 
Economic Development Manager
Rocky View County 
---
Blockchain for Supply Chain Transformation
Is blockchain technology just a buzzword – or does it truly have the power to transform industries? When it comes to complex, expensive supply chain networks, there are incredible real-world applications showing the power of distributed ledgers to cut costs, provide instantaneous tracking of goods and streamline onerous regulatory and reporting requirements. The Alberta Blockchain Consortium will be presenting a detailed look at how blockchain applications are working to make better business processes, with current use cases, discussions from industry leaders and a background on what makes the technology so unique.

Learn more about the Alberta Blockchain Consortium.
---
---
A supply chain is a system of organizations, people, activities, information, and resources between an organization and its suppliers to produce and distribute products to buyers.  An organization's supply chain is a key competitive advantage and makes and breaks companies. 
Supply Change Expo is equally a system of organizations, people, activities, information, and resources where you go to learn, see the latest innovations and connect with your peers from many industries.
Innovative Technology
If you run a business or work within a business, you are likely involved in the organization's supply chain.  See what new technology is driving supply chain, and get ahead of the curve.
"Now" Solutions
Share best practices, embrace new perspectives, expand networks and achieve greater impact as a leader. Get supply chain education from experts, learn what's changing and how to keep up.  
---
A Supply Change Expo Education Snapshot
presented by:
---
---
The Conference:  Driving Positive Business Outcomes
Organizations are evaluating their external networks and internal processes to determine how their future supply chain will be structured.  Professionals from numerous industries will share their valuable expertise in a variety of formats that encourages maximum learning.
Face-Face with the Technology:  The Exposition
The supply chain network is rapidly changing, and with external pressures, increasing competition and slim margins it has never been more important to embrace change.  Visit with leading companies to view the latest real-world implementation of technologies such asmachine learning, artificial intelligence (AI), Internet of Things (IoT), automation, autonomous transportation, block chain, asset tracking and much more.
Memorable Networking Experiences
Networking and connecting with industry colleagues remains the number one way to advance careers and businesses.  Supply Change Expo is a great place to be part of the community, to meet new partners, suppliers and solution providers.
---